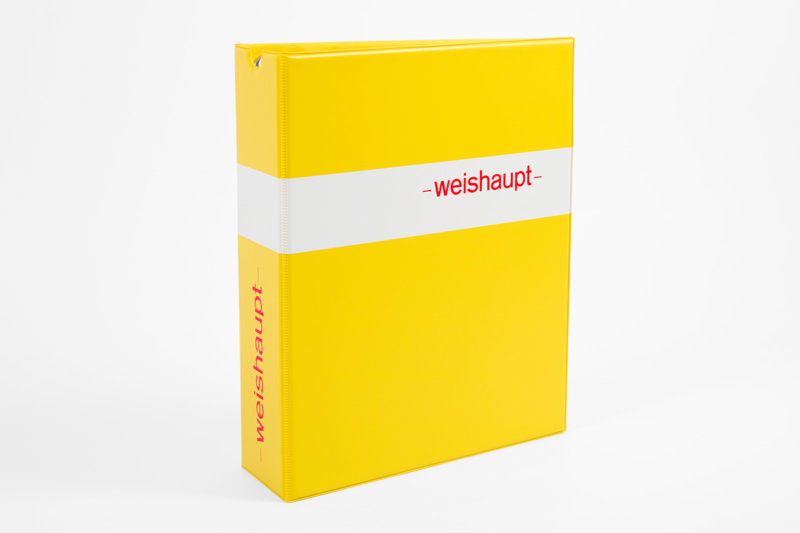 If the printed folder is exposed to rough conditions, we recommend the PVC plastic version. It is particularly durable and washable, making it perfect for situations where the folder may come into contact with oily fingers.
Traditionally, the plastic folder is printed using screen printing. This means that only "simple" designs can be produced. This printing technique allows for particularly vibrant colors. In this example, yellow base film was used for printing. It is also possible to print films using offset printing. We would be happy to provide you with detailed advice on this topic.
| Details | |
| --- | --- |
| Task: | Organizing and sorting product and service documents. |
| Material: | Approx. 2.2 mm plastic |
| Size: | Approx. H 315 x D 290 x W 85 mm |
| Extras: | Handle recess in the spine, business card pocket, wire holder |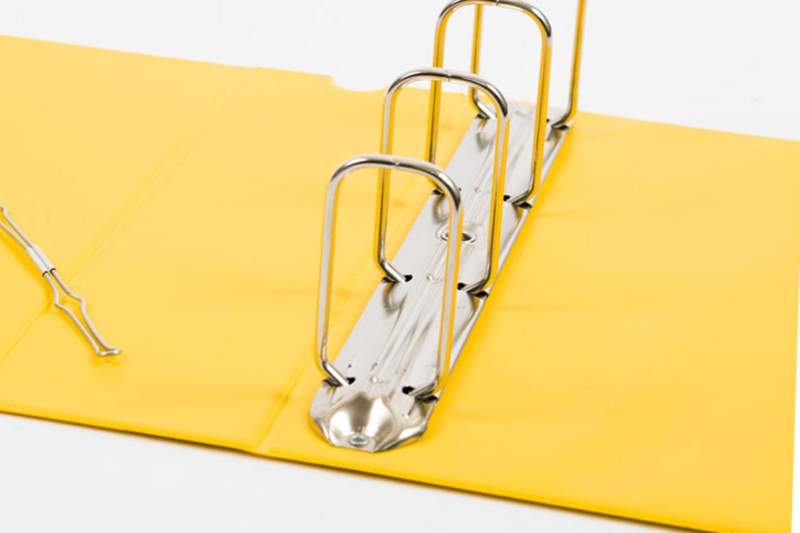 The folder is equipped with a 4-ring mechanism. The folder is intended exclusively for service documents that are already pre-punched with 4 holes. The advantages of a ring mechanism are a flush edge on both the left and right sides. The wire holder keeps the content in place.
This printed plastic folder features a special version of the finger hole. There is a welded grip recess at the top of the spine. This is not only practical but also environmentally friendly, as it eliminates the need for a metal finger hole.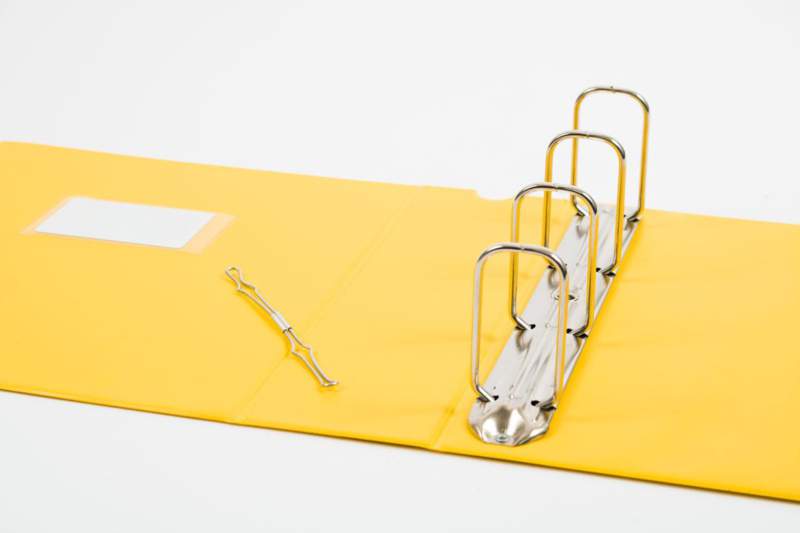 Inside the folder, there is an enclosed business card pocket. This is the perfect place to keep the business card of the responsible service technician. Since the service documents usually remain with the customer, they will have all the necessary information at hand when needed. A space for the business card should be considered in all products that are handed over to a customer. This saves the customer from having to search and enhances the professional appearance.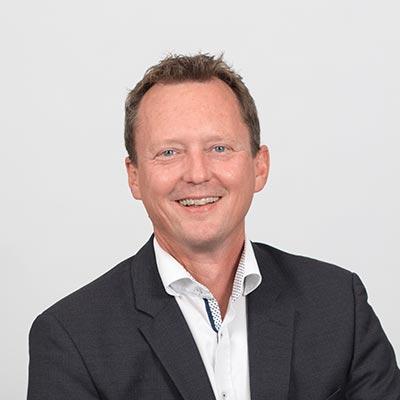 Mario Reinelt.
Phone:
E-Mail:
I'm looking forward to your message!