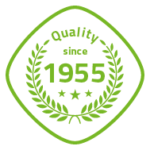 100% customized rapid and proposal folders design.

Fully printed: inside and out.

Top quality, brilliant print image.

Highly competent and personal in service.

More than 60 years of experience.

Made in Augsburg, Germany.
Over 60 years of producing printed quick and proposal folders:
Filing, securing, documenting:
Quick and Proposal Folders keep it all together.
Quick and Proposal Folders help secure. More than 90% are designed for DIN A4 content, made as a sleeve with tab/punch strip, or with filing device/staple tongue, keeping punched content intact. Simple, affordable, and slim: Quick and Proposal Folders are the professional packaging for documents that need to be protected and retrieved in the long term. Quick/Proposal Folders are not recommended for lasting archiving. They are flexible and lightweight, they do not stand steadily, they are not made of rigid, sturdy materials.
As a custom manufacturer, we naturally adjust the format to your content, for example, to A4 content pages plus index sheets or to view folders with punch strips. Or as a "complete set", that is, the Quick Folder can be integrated into a binder/ring book, all formats are neatly aligned, so nothing protrudes from under the firm binder cover.
Quick and Proposal Folders are available in cardboard or film – we produce your individual models. All IBA Hartmann Quick and Proposal Folders can be customized with pockets. For individual sheets with additional information (price list, table of contents, etc.) we recommend narrow triangle or slide-in pockets made of film (glued/welded on), transparent pockets for business cards, or voluminous pockets with frog fold worked along the length/bottom. This way, your most important information gets a permanent spot in the Quick and Proposal Folders.
Not only for collecting and filing, but also for postal mailing of printed content, Quick and Proposal Folders make much sense. Due to their low material weight, Proposal Folders and Quick Folders are affordable in postage, their low volume makes them very suitable for shipping.
Feel free to contact us. We manufacture your individual Quick and Proposal Folders.
What our customers say:
"Professional advice – in a consistently partnership-oriented manner:
For over 15 years, we have had a competent and highly specialized partner in IBA Hartmann in the field of bags, folders, and vehicle portfolios for our printed materials. We particularly appreciate the regular exchange and personal contact. With this service and the variety of products, we can always find great solutions and new ideas for our customers."
"For many years, the company IBA Hartmann has been at our side. The employees always have an open ear and take care of our concerns in a courteous and professionally competent manner. We have always found the employees of IBA Hartmann to be very reliable and solution-oriented contacts and have always felt well advised and cared for. Thanks for the past years and hopefully many more."
"Long-term know-how, continuous accompaniment during the creation process by external/internal service."
"Our reasons for working with IBA Hartmann: optimal advice, personal service, communication with people, constant care, diversity of products, construction of prototypes, great ideas, optimal service, appointment and quality, commitment and commitment, Very good price-performance ratio!"
"It's the same personal contact person over many years, decades of experience from the company and employees, personal service. Those from IBA Hartmann know their customers and know what is needed. You can feel the family structures of the family business."
"For the packaging of our documentations, we have with IBA Hartmann the partner who always offers us the right solution due to decades of experience and brings in new ideas. Through the long-term cooperation and the constant and personal support by the same consultant, we can rely on always receiving the best possible quality."
"The company IBA Hartmann has been part of our supplier base for many years. We source many different items. The handling of inquiries, quotation creation, and delivery is always completely correct. If there is ever a complaint, there is always an open ear and together we find a solution."
"For many years, we have been relying on the high-quality products of IBA Hartmann. Everything is just right here: product quality, deadline loyalty, and advice. In our cooperation, we particularly appreciate the competent and personal service and the creativity in the development of suitable presentation solutions."
"The employees of IBA-Hartmann with their decades of experience know their customers and know what is needed. The personal service, the deadline loyalty as well as the quality of the products round off the strengths of IBA-Hartmann."
"braun-steine has been working with "IBA Hartmann" for several years. The price-performance ratio is absolutely fair and the service in terms of quality and flexibility top. I appreciate the personal technical advice and the fact that the right solution is found for almost every project."
"Why IBA Hartmann? Our reasons: the same personal contact person over the years, optimal advice, decades of experience, personal service, constant support, product variety, optimal service, and yes, of course: appointment and quality."
"Top service and advice, both internally and externally. You can always feel the long-term know-how. The continuous support during prototyping and the ideas for the details are great. By the way, the samples are actually 1:1 like our folder edition and very precisely worked."
"Rarely do you find such a customer-oriented and reliable company that is open to developing and implementing new and creative ideas together!"
"For many years we have been able to look back on a trusted and competent collaboration with IBA Hartmann.

Our company's focus is on dentistry and dental technology. For this, we are very happy to rely on optimal solutions from IBA for the documentation and presentation of our products.

The constant and personal support offers us optimal service, which we always appreciate."
"Top service and advice from internal and external staff. Long-term know-how and continuous support during the creation process. For 13 years I have had the same iba supervisors (internal/external service)!

Made in Augsburg" – that makes the difference for me. I buy where I have personal contacts, where my company and I are known. I want to be advised personally, friendly and fair and not hang anonymously in waiting loops. The people at IBA, they know what they are talking about – you can tell the decades of experience. CONCLUSION: They know their stuff, also know when we have holiday replacements responsible."
"Thank you very much for this, as well as for the quick completion of the order.
I have now seen all the samples of the Smartsleeves and am honestly thrilled. Great job!"
"Top service and advice in internal and external service: Even when it gets difficult and time is pressing, you can always rely on IBA Hartmann. We are very satisfied."
"For years we have been optimally supported by Mr. Rudolf. The advice is flawless due to decades of experience. We appreciate the personal service and communication and the constant care. The products are diverse. IBA Hartmann is always looking for optimal solutions for documentations or presentations of the products."
"There are suppliers and partners. We see IBA Hartmann as a partner in the production of high-quality presentation products."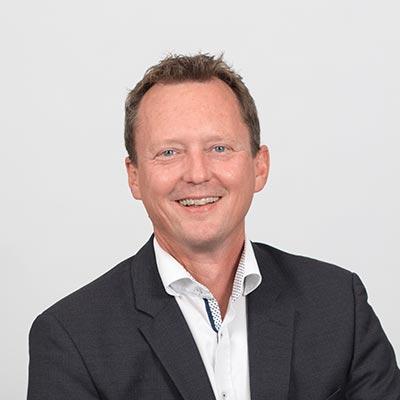 Mario Reinelt.
Phone:
E-Mail:
I'm looking forward to your message!
Die 3 Schritte zu Ihrem bedruckten Schnell- und Angebotshefter:
1) Request Templates:
You can get measurement sketches or layout templates for printed Quick and Proposal Folders for free from us.
How many sheets of content should fit into your Quick Folder? What additional information should always be centrally visible there (business card, overview sheets, etc.)?
What suits you better: the sturdy film and the transparent title page or a matt finished cardboard with a special surface regarding haptics and optics?
2) Adjust Layout:
You will receive your personal layout template from us and then you're off:
Insert your desired design and adapt it to the specified format. For this, industry standards such as the Adobe Creative Cloud are ideal.
Please make sure that you use the CMYK color model and high-resolution images with at least 300 DPI as well as already embedded font sets.
3) Upload Print Data:
Upload your finished print data onto our FTP server or send it to us by email.
We print using digital or offset printing processes (or screen printing for film). The production of your printed Quick and Proposal Folder is done promptly. The average delivery time is about 15 working days.
We are happy to advise you by phone and always look forward to visitors in our production facility in Augsburg.
Let us become your permanent, personal contact for all questions and projects for your printed Quick and Proposal Folders and similar products: iba LOGO!
Your advantages with iba hartmann LOGO: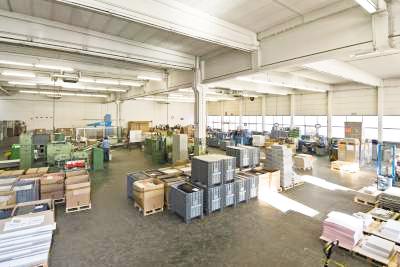 Processing: "Made in Augsburg, Germany."
No printed Quick and Proposal Folder is the same with us: We are the specialists for custom-made products. We know that every detail is important because individually printed Quick and Proposal Folders are something very special for our customers: These products are like a business card for many companies and corporations. Everything has to fit: Print image, print position, dimensions, materials, finishing, and all extras.
QUALITY is indeed capitalized with us. And this not only since 1996 when we first certified for ISO 9001. Also in 2013, when the FSC certification followed, our quality was still the industry standard, in 2021 we were able to add ISO 14001.
All employees of iba LOGO ensure quality, because experience and a trained eye are still the best controls.
Globalization is good, home is better: In-house production has the home advantage: Short distances, reliable information, and transparent processes.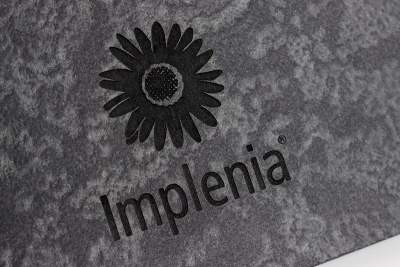 All Possibilities: Printing, Embossing, Surface, Extras.
You can order your printed Quick and Proposal Folder from iba hartmann LOGO in a relaxed manner, here you are in good hands: With us, Quick and Proposal Folders become a strong eye-catcher – a visual and haptic experience. We know all the extras. We love the details.
Printing: Digital printing is no longer distinguishable from offset printing. However, all special colors are also possible in offset printing.
Embossing: Hot foil embossing always looks quite stylish and noble!
Surface: Our print finishing made of PP film protects the print. The matte smooth finish looks quite noble, a glossy structured surface is robust, a PP film "soft touch" asks to be touched.
Extras: Turn a simple product into an individual medium: Not only through print and material but also through the details: Pockets for business cards and insert pockets for entire content overviews direct the attention of customers and employees to the essential aspects of your offer/quick folder.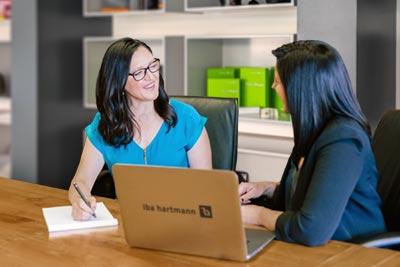 Personal, competent, and long-term.
Are you tired of hanging on the phone in minute-long waiting loops to finally speak to a new, less competent contact person?
We are different: Our service is based on long-term IBA employees who know what they are talking about. We live long-term customer relationships. So the probability is high that even after many months or years you will always be looked after by the same IBA contact person. Or even better: We simply come to you. Our field service is on the road nationwide. So we get to know each other better and better – and that's a good thing.
What is the difference between a Quick and Proposal Folder and a Folder?
Unlike a simple folder, a Quick and Proposal Folder have a binder tongue, cover strip, and optionally a movable tongue. It securely holds the contents together, while they are loosely inserted individually into a folder.
Are folders sturdy?
Folders are made of hard film with a soft film top, approximately 0.30 mm thick or 300 to 400 g / sqm cardboard and are quite sturdy. The cardboard is made resistant by printing varnish or additional PP film refining. Unlike ring binders and folders, Quick and Proposal Folders are not made of a cardboard core with a cover, but of a mono-material that may still be coated / refined on the surface. Thus folders are flexible and bendable, not rigid and hard.
How much content can folders handle?
20 sheets are our recommended average for Quick and Proposal Folders. Please make sure not to file too many contents. Your Quick and Proposal Folders can otherwise quickly look swollen, the wire loop in the binder bar only holds a limited amount of content.
How much do the folders weigh?
Folders weigh around 60-80 grams depending on the version (excluding contents). Especially if you want to send important filed content, Quick and Proposal Folders are the best alternative to folders. They are simply not so heavy and bulky, not so bulky and so edgy. Save postage and packaging with Quick and Proposal Folders when shipping your documents / brochures / manuals.
Are there also "sets", i.e. Quick and Proposal Folders matching the folder / ring binder?
Yes, there are also folder / ring binder folders for Quick and Proposal Folders. Here the folder fits exactly into the folder / ring binder. Exactly adjusted in the dimensions, nothing stands over, everything is exactly fixed. Here we always recommend a 4-ring mechanism for the ring binder and a folder with eyelets.