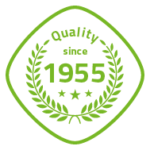 100% custom presentation folder design.

Top advice. Personal and competent.

Top quality, brilliant print image.

Made in Augsburg, Germany.

All materials are possible.
Presenting, touching, understanding:
Presentation folders illustrate your product on site.
With presentation folders, you have the opportunity to show samples of your products 1:1 "live" directly on site. This gives your customers a comfortable overview of your portfolio. Your product samples not only have a secure hold in your presentation folder, they can also be removed and looked at. Touch and understand – your customers want to know quickly and easily exactly what you are selling.
Present in an uncomplicated and compact way which product you manufacture. We produce presentation folders for all industries: automotive, specialty retail, building materials, insurance, medical/pharmaceutical, capital goods, industrial, mechanical engineering, and so on and so forth…
Our presentation folders are high-quality, durable and stable. At the core, they consist of approx. 1.9 mm. grey board; the surfaces inside/outside are covered with 135 gr. art paper. Here, in offset printing, your imagination and creativity have no bounds. The print image is protected from moisture and dirt by our surface finishing with ultra-thin PP foil in different designs (smooth/linen texture, matte/gloss, Soft Touch effect, etc.)
We would be happy to discuss with you personally your ideas for your individual product samples and your CI/Corporate Design.
Over 60 years of production of printed presentation folders:
What our customers say:
"Rarely do you find such a customer-oriented and reliable company that is open to developing and implementing new and creative ideas together!"
"For the packaging of our documentations, we have with IBA Hartmann the partner who always offers us the right solution due to decades of experience and brings in new ideas. Through the long-term cooperation and the constant and personal support by the same consultant, we can rely on always receiving the best possible quality."
"Top service and advice in internal and external service: Even when it gets difficult and time is pressing, you can always rely on IBA Hartmann. We are very satisfied."
"There are suppliers and partners. We see IBA Hartmann as a partner in the production of high-quality presentation products."
"For many years, the company IBA Hartmann has been at our side. The employees always have an open ear and take care of our concerns in a courteous and professionally competent manner. We have always found the employees of IBA Hartmann to be very reliable and solution-oriented contacts and have always felt well advised and cared for. Thanks for the past years and hopefully many more."
"braun-steine has been working with "IBA Hartmann" for several years. The price-performance ratio is absolutely fair and the service in terms of quality and flexibility top. I appreciate the personal technical advice and the fact that the right solution is found for almost every project."
"Why IBA Hartmann? Our reasons: the same personal contact person over the years, optimal advice, decades of experience, personal service, constant support, product variety, optimal service, and yes, of course: appointment and quality."
"Top service and advice, both internally and externally. You can always feel the long-term know-how. The continuous support during prototyping and the ideas for the details are great. By the way, the samples are actually 1:1 like our folder edition and very precisely worked."
"For many years we have been able to look back on a trusted and competent collaboration with IBA Hartmann.

Our company's focus is on dentistry and dental technology. For this, we are very happy to rely on optimal solutions from IBA for the documentation and presentation of our products.

The constant and personal support offers us optimal service, which we always appreciate."
"Our reasons for working with IBA Hartmann: optimal advice, personal service, communication with people, constant care, diversity of products, construction of prototypes, great ideas, optimal service, appointment and quality, commitment and commitment, Very good price-performance ratio!"
"Professional advice – in a consistently partnership-oriented manner:
For over 15 years, we have had a competent and highly specialized partner in IBA Hartmann in the field of bags, folders, and vehicle portfolios for our printed materials. We particularly appreciate the regular exchange and personal contact. With this service and the variety of products, we can always find great solutions and new ideas for our customers."
"It's the same personal contact person over many years, decades of experience from the company and employees, personal service. Those from IBA Hartmann know their customers and know what is needed. You can feel the family structures of the family business."
"The company IBA Hartmann has been part of our supplier base for many years. We source many different items. The handling of inquiries, quotation creation, and delivery is always completely correct. If there is ever a complaint, there is always an open ear and together we find a solution."
"For many years, we have been relying on the high-quality products of IBA Hartmann. Everything is just right here: product quality, deadline loyalty, and advice. In our cooperation, we particularly appreciate the competent and personal service and the creativity in the development of suitable presentation solutions."
"Long-term know-how, continuous accompaniment during the creation process by external/internal service."
"Top service and advice from internal and external staff. Long-term know-how and continuous support during the creation process. For 13 years I have had the same iba supervisors (internal/external service)!

Made in Augsburg" – that makes the difference for me. I buy where I have personal contacts, where my company and I are known. I want to be advised personally, friendly and fair and not hang anonymously in waiting loops. The people at IBA, they know what they are talking about – you can tell the decades of experience. CONCLUSION: They know their stuff, also know when we have holiday replacements responsible."
"Thank you very much for this, as well as for the quick completion of the order.
I have now seen all the samples of the Smartsleeves and am honestly thrilled. Great job!"
"The employees of IBA-Hartmann with their decades of experience know their customers and know what is needed. The personal service, the deadline loyalty as well as the quality of the products round off the strengths of IBA-Hartmann."
"For years we have been optimally supported by Mr. Rudolf. The advice is flawless due to decades of experience. We appreciate the personal service and communication and the constant care. The products are diverse. IBA Hartmann is always looking for optimal solutions for documentations or presentations of the products."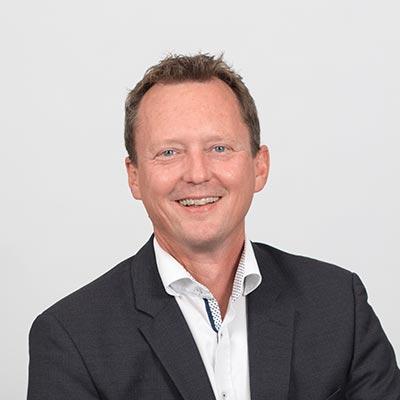 Mario Reinelt.
Phone:
E-Mail:
I'm looking forward to your message!
The 3 steps to your printed presentation folder:
1) Request templates:
You can get dimensioned sketches or layout templates for printed presentation folders from us for free.
Are your presentation folders planned to accommodate format A4 or A5?
What is the volume of the content for your planned presentation folders?
2) Adjust layout:
After receiving your personal layout template from us, it now gets started:
You insert your desired design and adapt it to the given format. Industry standards such as the Adobe Creative Cloud are ideal for this.
Please make sure that you use the CMYK color model and high-resolution images with at least 300 DPI as well as already integrated font sets.
3) Upload print data:
Upload your finished print data to our FTP server or send it to us via e-mail.
We print using digital or offset printing processes. The production of your printed presentation folders takes place promptly. The average delivery time is about 15 working days.
We are happy to advise you by phone and always look forward to visitors to our production facility in Augsburg.
Let us become your permanent, personal contact for all questions and plans for your printed presentation folders.
These are your advantages with iba hartmann LOGO: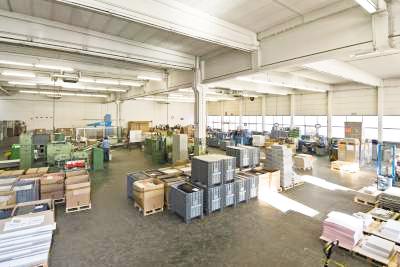 The processing: "Made in Augsburg, Germany"
No printed presentation folders are like the others with us: We are the specialists for custom-made products. We know that every detail is important, because after all, our customers do not order their individually printed presentation folders every day. They are the business cards of many companies and corporations. Everything has to fit: print image, print position, dimensions, materials, finishing and all extras.
QUALITY is actually written BIG with us. And not just since 1996 when we first certified for ISO 9001, or 2021, the start of our DIN ISO 14001.
All iba employees ensure quality, because experience and a trained eye are still the best controls.
Globalization is good, home is better. Own production has the home advantage: short distances, reliable information and transparent processes.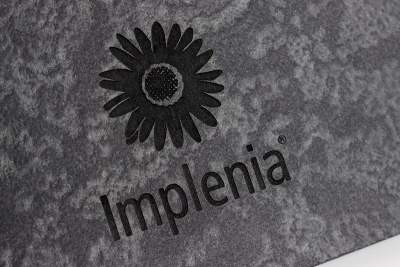 All possibilities: print, embossing, surface, extras
You can order your printed presentation folders from iba hartmann LOGO with complete peace of mind, because here you are in good hands: With us, presentation folders become a strong eye-catcher – a visual and tactile experience. We know all the extras. We love the details.
Print: Digital printing can no longer be distinguished from offset printing. All special colors are possible in offset printing.
Embossing: A hot foil embossing always looks pretty stylish and classy!
Surface: Our PP film print finishing protects the print. The matte-smooth finish looks quite classy, a shiny structured surface is robust, a PP film "soft touch" demands to be touched.
Extras: Give your presentation folders that certain something with special flaps, business card pockets, die-cuts and embossings.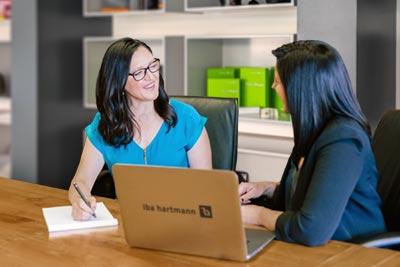 Personal, competent and long-term
Are you tired of hanging in telephone queues, only to finally arrive at a new contact person?
We are different: Our service concept, these are long-standing iba employees who know what they are talking about. We live long-term customer relationships. So the chance is great that even after many months or years you will be looked after by the same contact person. Or: We just come to you. Our field service is on the road nationwide. This is how we get to know each other – and that's a good thing.
Can presentation folders be customized?
Yes, presentation folders can be wonderfully customized. The first medium is always printing on the cover and spine, back and inside. In offset printing, there is the possibility to reproduce special colors exactly. High-quality printing including color consistency and uniform large-area printing is a matter of course for us.
Can we incorporate our business card into the folder?
Of course. If you want to store your business cards directly in your presentation folder, we recommend welded or glued business card pockets with thumb cut-outs.
Do presentation folders protect the content from moisture?
Presentation folders are intended for short distances: from the desk to the car and then directly to the customer. Depending on the material, presentation folders can definitely keep the moisture away for a short period of time. However, better leave your presentation folder on your customer's desk instead of in the rain.
How much paper or samples fit into a presentation folder?
Quite a bit. According to your ideas, we manufacture presentation folders in various materials, which have different thicknesses. Make use of the many possibilities: from millimeter to centimeter thickness everything is possible. The weight rather than volume of your presentation folder is decisive to determine how sturdy your folder needs to be.
Are there presentation folders in formats other than DIN A4?
Of course. As a custom manufacturer, we produce your individual presentation folders in the format you desire. Feel free to contact us.