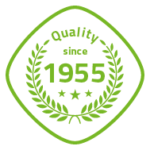 100% Custom-designed index dividers.

Top quality, brilliant print image.

All materials, tabs, perforations.

Certified according to ISO 9001 and ISO 14001.
Over 60 years of producing custom-printed binder indexes:
Divide, organize, understand:
Binder indexes provide an overview!
Extensive documentations, text collections, reference works… all these can be practically divided and neatly organized using a binder index.
Colors, inscriptions or numbers divide the filed contents into manageable chapters, understandable subject areas. An index in the binder helps: for quick accessibility, for proper filing, for direct access. With a binder index, you not only separate your physical documents, you also bring structure to your mind because such an index helps to clean up.
Binder indexes are versatile. For professional literature, school supplies, teaching contents and further education, for assortments and overviews, assortments and brochures, documentations and collected works, and so on… With clean filing and division, you get everything under control. This makes it much easier to organize complex document sets, to understand extensive contents.
We produce our binder indexes in all dimensions and subdivisions as well as in different materials. All possibilities in the design through offset printing offer binder indexes made of cardboard (approx. 250 to 350 g/sqm, also FSC certified qualities!). For frequent use, we recommend the proven full-area refinement of the index surface with PP film. Or the all-time classic, indestructible: Indexes made of PVC film are particularly long-lasting. A bit reduced protect our Mylar Indexes: here only the most delicate, always the most touched part of the index is protected by a polyester film: The tabs, the "handle area" of the index sheet, which protrudes beyond the format of the content on the outside.
The tabs (register noses), the punched out partial areas of the binder index along the outer edge, complement each other along the entire length to form a unit. Tabs can be worked overlapping or sequentially, tabs are punched out in different sizes and shapes.
Very well known are universally applicable binder indexes with 6, 12 or even 20 parts. The cover sheet (without tab) offers the entry/overview of the individual index sheets. Here, very resistant PP films are often used.
We produce your binder indexes so that they fit your binder. This means that folders/ring binders and indexes really match: hole spacing and hole diameter are matched, the content format taking into account the perforation fit the depth and height of the binder/ring binder.
Get in touch with us. We manufacture your very personal binder indexes.
What our customers say:
"Top service and advice from internal and external staff. Long-term know-how and continuous support during the creation process. For 13 years I have had the same iba supervisors (internal/external service)!

Made in Augsburg" – that makes the difference for me. I buy where I have personal contacts, where my company and I are known. I want to be advised personally, friendly and fair and not hang anonymously in waiting loops. The people at IBA, they know what they are talking about – you can tell the decades of experience. CONCLUSION: They know their stuff, also know when we have holiday replacements responsible."
"For many years, we have been relying on the high-quality products of IBA Hartmann. Everything is just right here: product quality, deadline loyalty, and advice. In our cooperation, we particularly appreciate the competent and personal service and the creativity in the development of suitable presentation solutions."
"Thank you very much for this, as well as for the quick completion of the order.
I have now seen all the samples of the Smartsleeves and am honestly thrilled. Great job!"
"Top service and advice in internal and external service: Even when it gets difficult and time is pressing, you can always rely on IBA Hartmann. We are very satisfied."
"For years we have been optimally supported by Mr. Rudolf. The advice is flawless due to decades of experience. We appreciate the personal service and communication and the constant care. The products are diverse. IBA Hartmann is always looking for optimal solutions for documentations or presentations of the products."
"Long-term know-how, continuous accompaniment during the creation process by external/internal service."
"braun-steine has been working with "IBA Hartmann" for several years. The price-performance ratio is absolutely fair and the service in terms of quality and flexibility top. I appreciate the personal technical advice and the fact that the right solution is found for almost every project."
"It's the same personal contact person over many years, decades of experience from the company and employees, personal service. Those from IBA Hartmann know their customers and know what is needed. You can feel the family structures of the family business."
"The employees of IBA-Hartmann with their decades of experience know their customers and know what is needed. The personal service, the deadline loyalty as well as the quality of the products round off the strengths of IBA-Hartmann."
"Why IBA Hartmann? Our reasons: the same personal contact person over the years, optimal advice, decades of experience, personal service, constant support, product variety, optimal service, and yes, of course: appointment and quality."
"Top service and advice, both internally and externally. You can always feel the long-term know-how. The continuous support during prototyping and the ideas for the details are great. By the way, the samples are actually 1:1 like our folder edition and very precisely worked."
"The company IBA Hartmann has been part of our supplier base for many years. We source many different items. The handling of inquiries, quotation creation, and delivery is always completely correct. If there is ever a complaint, there is always an open ear and together we find a solution."
"For the packaging of our documentations, we have with IBA Hartmann the partner who always offers us the right solution due to decades of experience and brings in new ideas. Through the long-term cooperation and the constant and personal support by the same consultant, we can rely on always receiving the best possible quality."
"Professional advice – in a consistently partnership-oriented manner:
For over 15 years, we have had a competent and highly specialized partner in IBA Hartmann in the field of bags, folders, and vehicle portfolios for our printed materials. We particularly appreciate the regular exchange and personal contact. With this service and the variety of products, we can always find great solutions and new ideas for our customers."
"Our reasons for working with IBA Hartmann: optimal advice, personal service, communication with people, constant care, diversity of products, construction of prototypes, great ideas, optimal service, appointment and quality, commitment and commitment, Very good price-performance ratio!"
"There are suppliers and partners. We see IBA Hartmann as a partner in the production of high-quality presentation products."
"Rarely do you find such a customer-oriented and reliable company that is open to developing and implementing new and creative ideas together!"
"For many years, the company IBA Hartmann has been at our side. The employees always have an open ear and take care of our concerns in a courteous and professionally competent manner. We have always found the employees of IBA Hartmann to be very reliable and solution-oriented contacts and have always felt well advised and cared for. Thanks for the past years and hopefully many more."
"For many years we have been able to look back on a trusted and competent collaboration with IBA Hartmann.

Our company's focus is on dentistry and dental technology. For this, we are very happy to rely on optimal solutions from IBA for the documentation and presentation of our products.

The constant and personal support offers us optimal service, which we always appreciate."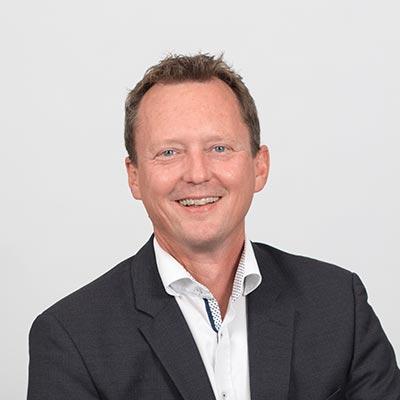 Mario Reinelt.
Phone:
E-Mail:
I'm looking forward to your message!
The 3 Steps to Your Printed Binder Index:
1) Request Templates:
You can get dimension sketches or layout templates for printed binder indexes from us for free.
How many sheets does your planned binder index have? We are talking here about the "register cover sheet" and the "register-part".
What tab shape is suitable? This depends on your design/labeling but also on the space: How many millimeters are available for the individual tabs (overhang next to A4, number of sheets, distributed over the entire height).
What type of punching does the content of your planned binder indexes have? 4/2/Euro punching? In addition to the number of holes, the exact positioning to the edge and the hole diameter are important.
2) Adjust Layout:
Upon receiving your personal layout template from us, you can start:
You insert your desired design and adjust it to the specified format. For this, industry standards such as the Adobe Creative Cloud are ideally suited.
Please make sure to use the CMYK color model and high-resolution images with at least 300 DPI as well as already integrated font sets.
3) Upload Print Data:
You upload your finished print data to our FTP server or send them to us by email.
We print using digital or offset printing processes. The production of your printed binder indexes takes place shortly. The average delivery time is about 15 working days.
We are happy to advise you by phone and always look forward to visits to our production in Augsburg.
Let us become your permanent, personal contact for all questions and projects for your printed binder indexes.
Here are your advantages at iba hartmann LOGO: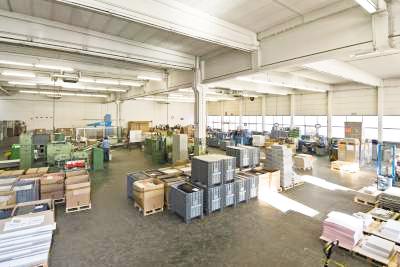 The Processing: "Made in Augsburg, Germany."
Our printed binder indexes are not like all the others: We are specialists in custom-made products. We understand that every detail is important, as our customers do not order their individually printed binder indexes casually every day. Our products are the business card of many companies and corporations. Everything has to fit: print image, print position, dimensions, materials, finishing, and the arrangement (collected in sets or as single sheets).
QUALITY is indeed a BIG deal for us. And it has been since 1996 when we first obtained ISO 9001 certification. In 2013 we received FSC certification and since 2021 we are also certified according to ISO 14001: For reducing waste, conserving energy, and careful handling of pollutants.
All iba employees ensure quality because experience and a trained eye are still the best controls.
Globalization is good, home is better. Owning our production has a home advantage: Short distances, reliable information, and transparent processes.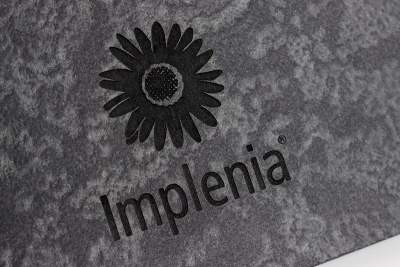 All Possibilities: Print, Embossing, Surface, Extras.
You can comfortably order your printed binder indexes at iba hartmann LOGO, as you are in good hands here: With us, binder indexes become a strong eye-catcher – a visual and haptic experience. We know all the extras. We love the details. We advise and we take care of it.
Print: Digital printing is now indistinguishable from offset printing. All special colors are possible with offset printing.
Embossing: A hot foil embossing always looks pretty stylish and classy!
Surface: Our PP foil print finishing protects the print. The matte-smooth finishing looks quite classy, a shiny structured surface is robust, a PP foil "soft touch" begs to be touched.
Extras: Give your binder indexes that certain something: Define your individual printing and your very special tab punching.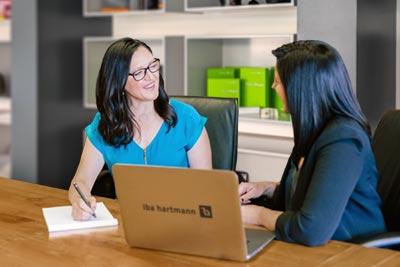 Personal, competent, and long-term.
Are you tired of hanging on the phone in minute-long queues, only to finally speak to a new, not very competent contact person?
We are different: Our service is based on long-time IBA employees who know what they are talking about, who identify with LOGO. We live long customer relationships. So the probability is high that even after many months or years you will always be looked after by the same IBA contact person. Or even better: We come to you. Our field service is on the road nationwide. This way we get to know each other better – and that's a good thing.
What are tabs and what are they useful for?
Tabs are the "door handles": This is where you grab the individual index sheet. Tabs are the punched out sections of the folder indexes along the outer edge. There are various shapes, sizes and numerous design possibilities. We are happy to advise you on the selection of your individual tabs in terms of shape, dimensions, surface protection and design.
Can folder indexes be made in the corporate design of my company?
Absolutely. With us, everything fits together. Materials, surface and the graphic design of your folder indexes match 100% to your CI specifications, reflecting the appearance of your company precisely. Again, folder indexes are parts of the whole. This means they are adapted to sleeves, content and folders. The overall picture will look like it's made from one piece - and therefore professional. Use iba LOGO's comprehensive service for your professional appearance. Your customers will be thrilled by the consistency of your documents.
Can folder indexes be printed individually?
Yes. We produce all your folder indexes in your individual color and font design. There are also numerous design possibilities for the materials. Talk to us and feel free to request your very personal offer now.
How many indexes actually make sense? What is the maximum?
The most common division of folder indexes is 5-6 parts. Also 12-20 and more parts are possible. If you have special requirements, we also produce folder indexes from 2 parts. While there is no upper limit in the division: Please note that a large number of indexes can only hold a certain contingent of contents within a folder without it "swelling" and the clarity is lost. Feel fr
Feel free to talk to us. We know the right recommendations for your folder indexes.
Are there different hole patterns for folder indexes?
Yes. For the hole punch, we generally differentiate between 2x, 4x hole punch. In addition to the hole spacing one below the other, the hole spacing to the outside and the hole diameters themselves should be taken into account. Our recommendation: The all-rounder "Euro punch": here you will find 11 different hole positions and some oval punch shapes. This ensures a particularly high level of usability, even with unusual formats.