Layout templates for each individual case.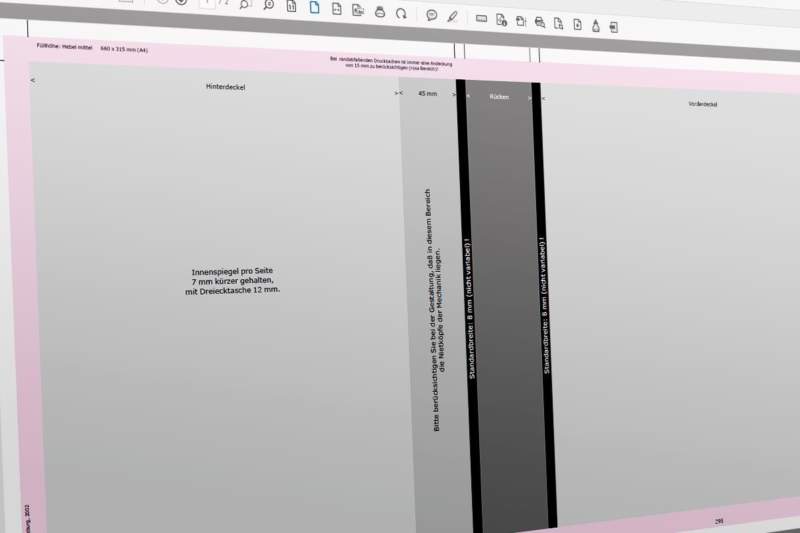 iba LOGO's layout templates contain all the information you need for laying out and designing your individual iba LOGO product.
Optionally, we create an animated 3D PDF or a genuine 1:1 sample using the print data you provided.
Please contact us so we can send you the correctly sized sketch, send you current sample examples from ongoing production, or create 1:1 custom-made samples from our prototyping.
Your advantage: everything from one source.
We are happy to do everything! Many iba products are only complete when they are equipped with the original content. You put the content on the table – we design, produce, and assemble.
Paper and Co: Product overviews, technical literature, manuals… thematically organized by tabs and sheet protectors.
Sample materials: Furniture veneers, kitchen surfaces, profiles made of plastic/metal, carpet fleeces, silicone joints, floor coverings… neatly inserted in foams, thermoformed parts or pockets made of foil.
Ranges and collections: Fabrics and building materials, electrical engineering and MedTech, instruments, electronic components… clearly presented in folders, ring binders, sample folders and collection folders from iba.
Media: CDs, DVDs, BluRAYs, USB sticks and LPs are inserted by us in the MediaBooks, BookBoxes and SmartSleeves from iba. Limited editions are serialized. Individual foiled items are ready for shipping.
Your advantage: Everything from one source. All with 1 contact person!
Our offer.
The basis for the services & additional services of iba are of course our own products. We exclusively offer the services listed here for all products from iba LOGO.
We bring it together: Documentation and technical literature, organized by tabs, sample pieces and material samples, DVDs, USB sticks and BluRays… all neatly inserted into the products from iba LOGO. Then it becomes complete, everything from one source.
Fits, suits… and has air? Inadequate shipping packaging can cause many problems. We find the appropriate shipping packaging for your iba LOGO product, for safe shipping.
Belongs to: The labeling – of content and/or of iba LOGO products.
EAN codings, price labels, warning labels, etc. are quickly integrated into our service.
General cargo/parcel are our daily business, via loading dock/ramp or at ground level.
If desired, we collect orders for joint delivery on a specific date.
Delivery according to distribution key and postage optimization is also possible.
You don't have suitable storage capacities? No problem. We store your call orders with a term of up to 12 months.
For collectors. For fans.
Freely selectable number ranges and limited editions increase the collecting passion.
We offer you the automated printing with serial numbers using inkjet, stickers, embossing (gold/silver/blind). The original character of the iba Media packaging is reinforced by the numbering; particularly economical, flexible, and secure: The clean inkjet print (see fig. 3). No, peeling off the sticker or rubbing off the font is not possible!
Your advantage:
iba LOGO is your partner beyond our product range.
From assembly to warehousing to shipping logistics. We can carry out bulk mailings and call-off mailings for you at any time, even on a larger scale. Your logistical requirements are met by us. You are accompanied by a single iba contact for everything in all processes. He knows his way around, this saves you administrative effort and relieves you of all coordination tasks.
Our offer.
If your storage space is limited, you can order the total quantity and then only call off the required quantity within the agreed period.
For you, we bring together content, products, and packaging.
We supply you worldwide and thanks to shipment tracking you always know where your delivery is. "Just in time" is also no problem with our scheduled deliveries.
From the single package to the collective goods truck, tailored to your requirements, we deliver your iba Logo products for you.
EDP connection (EDIFACT or similar)
On request: Your own
e-Procurement platform.
More information at
pacpa.de/e-Procurement.
You do not have suitable storage capacities? No problem. We store your call orders with a term of up to 12 months.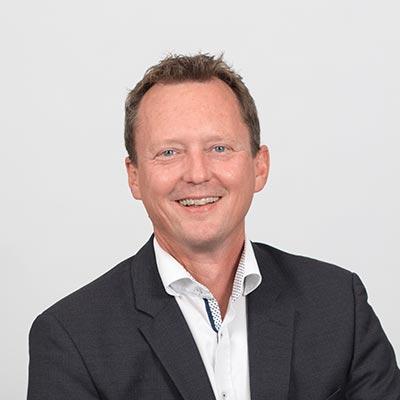 Mario Reinelt.
Phone:
E-Mail:
I'm looking forward to your message!